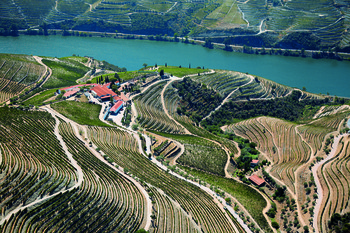 Though the Amorim family have been leading producers of cork since the 1870s, it wasn't until 1999 that they decided to invest in a winery. They purchased Quinta Nova, with its beautiful vineyards situated on the northern shore of the Douro River in one of the most prestigious sub-regions, Cima Corgo - close to Pinhao. The entire estate covers 120 hectares, with 85ha planted to vines (14ha of old vines) and spread over 42 parcels. The domaine also produces a little olive oil. The terroir of Quinta Nova consists of greywachian schist on flat terraces ("patamares", built around 1910) rising up on steep, slopes from the river; some parts of the vineyard are steeper than 45 degrees. The vineyards are planted facing south and west, exposing them to hot, dry winds. The vines vary in density from 3500 plants/ ha up to 6000 for the top wines. The low humidity of the area produces highly concentrated grapes. Summers are hot and winters are cold and wet. For the whites, the winery buys grapes from 11 to 12 suppliers. Luisa Amorim, the youngest member of the fourth generation, is the heart and soul of Quinta Nova, bringing unsurpassed passion to the project. Though the winery dates back to 1764, it produces today wines that combine great tradition and modern technology. Luisa traveled to the world's greatest vineyards to learn new techniques. Her standards of quality are very high, both in the vineyard and in the winery. With its incredible terroir and indigenous grape varieties, these are great wines which speak of a unique place. Total production is around 300,000 bottles, with the capacity to expend. Note: The wines are vegan. The whites are fined with bentonite, the reds are unfined.

Quinta Nova de Nossa Senhora do Carmo Website

Pomares Branco
Viosinho, Gouveio and Rabigato from 20 year old vines.
The grapes are manually sorted at the winery before direct pressing, followed by fermentation in stainless steel vats during 3 weeks at low temperature. The wine is then aged on fine lees for 4 months.
Vibrant aromas of nectarine and white plums, fresh and lively. 13,5% alcohol. Around 850 cases produced.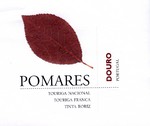 Pomares Tinto
40% Touriga Franca, 40% Tinta Roriz, 20% Touriga Nacional. Pomares is named for the 18th century fruit orchards that run near this section of the vineyards where the average age of the vines is 25 plus years.
The grape bunches pass over a sorting table upon entering the winery. The grapes are destemmed and undergo a 5 day pre-fermentation maceration. The fermentation happens in stainless steel tank at cool temperatures. The wines are then blended and aged, partly in stainless steel tanks, partly in 4 to 5 year old French and American 300 liter barrels, for 6 months before bottling.
With a cherry color and pure, natural fruit intensity, this wine presents youthful aromas of fully ripe red fruits. The soft palate has silky tannins and a lively acidity that gives lift to the rich, complex fruits. 13.5% alcohol. 6500 cases produced.



Pomares Gouveio
100% Gouveio from 20 year old vines.
The grapes are manually sorted at the winery before direct pressing, followed by fermentation in stainless steel vats during 3 weeks at low temperature. The wine is then aged on fine lees for 4 months.
Delicate aromas of white fruits and apples. On the palate, fresh and mineral with a long finish. 13,8% alcohol. 542 cases produced.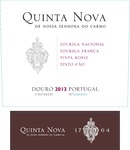 Unoaked Red
Luisa Amorim had the radical idea of creating an un-oaked red wine from some of the estate's best vines, in order to perfectly translate her unique terroir into a bottle.
25% Touriga Nacional, 25% Touriga Franca, 25% Tinta Roriz, 25% Tinto Cão. The varieties are blended to create a deep, mineral-driven wine. The grapes are destemmed and undergo a 5 day pre-fermentation maceration. Cool fermentation and aging in large stainless steel tanks. Unfined and unfiltered. 13.5% alcohol. 8000 cases produced.
An intense red wine with notes of violets and a hint of balsamic. Fresh and elegant, ripe tannins, long finish.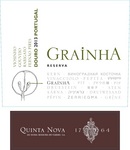 Grainha Reserva
Viosinho, Gouveio, Rabigato and Fernão Pires.
- Destemmed and direct pressing after sorting.
- 80% of the must is barrel fermented.
- Aged in new and 2nd year French and Hungarian oak barrels with batônage for 6 months.
- Winemaker notes: Aromas of lime, grapefruit, passion fruit, vanilla and cloves. Deep, fresh and complex. In the mouth it is elegant, with a perfect balance between the fresh acidity, the minerality and the lively structure. Concentrated aromas of plum and apricot. Long finish, very precise, vibrant and savory.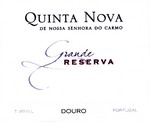 Reserva
The estate's best parcels of Touriga Nacional 20% go into the blend for this wine along with Tinto Amarela (trincadeira) 30%, Tinta Roriz 30% and Touriga Franca 20%. After a severe sorting the grapes undergo a pre-fermentation maceration for 5 days. Fermentation is carried out at a relatively cool 78 degrees then the wine is left on the skins for an additional 5 days to pick up color, complexity and to improve the mouthfeel. All of the wine is moved to 250 and 300 liter barrels, new and neutral, and aged for 17 months before bottling. 1000 cases produced
Beautiful dark red with hints of brick. The complex nose is marked by elegance and vigor. Rich aromas of black fruits complete harmoniously the toasted, floral and spicy notes. A dense and balanced palate with fine ripe tannins. The long, fruit-filled finish indicates the potential for a long and graceful aging.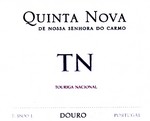 Touriga Nacional
Touriga Nacional is by far the most important grape variety in the Douro Demarcated Region, and occupies about 25% of the Quinta Nova de Nossa Senhora do Carmo vineyards. It produces small quantities of very small berries. The grapes from the Talhão da Pisca parcel of the vineyard have excellent exposure and produce very elegant and concentrated wines. This wine is very limited – showing off the potential greatness of the Touriga Nacional variety as well as of the Douro terroir. The vinification is similar to the Reserva wine though the aging is in 100% new French barrels for 17 months and left to rest in bottle for another 6 months before release.
A beautiful violet color with aromas of red and black ripe fruits, vanilla, chocolate and coffee. The tannins are ripe, smooth and round; the spicy notes create an intense wine with complexity and persistence.



Mirabilis Grande Reserva
Field blend of old vines (50 to 100 years old): Viosinho, Gouveio, Codega and Folgasão.
- Hand harvested and manually sorted.
- Grapes pressed whole.
- Aged in 300 liter barrels for 9 months; 70% new oak, mostly French from the Jura, 30% one year old barrels.
- The 2013 received 93 points in Parker; the 2014 has just been released.
- Just 450 cases produced.
- Winemaker notes: Beautiful citrus color with glints of green. The nose reveals an unusual complexity; aromas of white fruits with mineral granite notes, vanilla and cloves. On the palate, lively acidity, solid structure, linear texture and concentration, resulting in a very complex and intense wine. Long finish, a precise and persistent wine.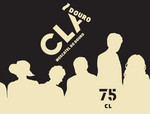 CLA - Moscatel do Douro
100% Moscatel Galego Branco (Muscat a Petit Grains), 16.5% alcohol.
- Cold maceration for two days.
- Fortified in the early stages of fermentation for the most harmonious results.
- Aged for 12 months in neutral barrels.
- Classification: this White Port is classified as DOC Douro as the grapes are not within the Porto appellation and the wine is a single variety.
- With lower alcohol and less barrel aging than classic White Port, the CLÃ Moscatel offers fresh fruit flavors of quince and pear with aromas of acacia flowers. The emphasis of this sweet wine is on freshness and lively acidity, perfect in cocktails or as an aperitif.



CLA - Special Reserve Port
Touriga Nacional, Touriga Franca, Tinta Roriz, Tinta Amarela, Tinto Cão, Souzão and Tinta Barroca.
Sub-region: Cima Corgo
Average age: 25 year old vines - type A
Grape selection at the entrance of the cellar. Fermentation with partial stripping in lagar under temperature control. Wine is naturally fortified to 20% with the addition of grape spirit. This wine results from a blend of several harvests and it is stored in stainless-steel tanks for 4 years. Part of the blend stays a few months in Port oak vats. Alc/Vol 20%, total acidity 4,9g/l, pH 3,40; res.sugars 95,3g/l, totalSO2 126mg/l.
With a strong red colour and dark orange hints, this wine presents intense and mature red fruit aromas, with vanilla and balsamic notes. It is round and smooth on the palate, with fresh flavours, especially from the red and black jammy fruits. The final is long and very elegant.