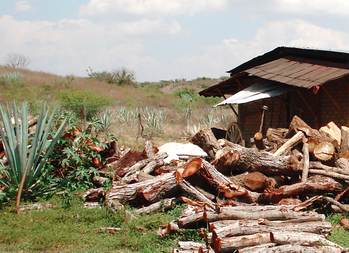 Espíritu Corsa began its journey in January 2010 with one goal: producing the best mezcal in México. The mezcals are made in San Agustin Amatengo (in the province of Oaxaca) following a traditional artisan process that is all natural and handcrafted, without any additives or artificial products.
This authentic and traditional handcrafted process includes:
* agaves are grown cultivated and wild
* agaves are hand shredded with machetes and cooked in earth ovens
* mashing process is done by using an animal traction mill wheel
* fermented 8 to 15 days in wooden barrels
* single distillation in copper stills
* bottled by hand
Espiritu Corsa produces three levels of mezcal: Las Hormigas, Santa Pedrera and Espiritu Lauro.
Santa Pedrera Website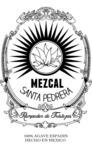 Mezcal Joven
100% Espadin. Produced from 9 year old agave. Natural yeast fermentation. Single distillation. Bold in flavor, but smooth on the palate. Beautiful clear color with intense aromas of smokey ash notes. Creamy mouthfeel; rustic with a touch of salinity and spice. Nicely roasted pure agave flavor in the mid-palate without too much smoke. Well balanced. Great neat or in a creative cocktail. 46%ABV.