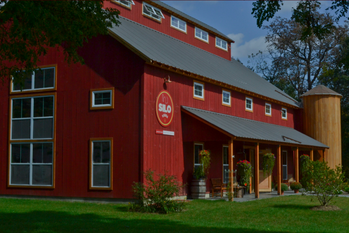 SILO's parent company, American Crafted Spirits, was founded in 2011 by 8th generation Vermonters to deliver on a vision of creating artisanal, handcrafted products that are premium and the best in category. Since production in 2013, SILO is devoted to producing spirits from scratch in German-engineered custom still, sourcing from local and natural ingredients. Vermont is a state with one of the richest natural bounties in the country. More than 20% of Vermont land is still used for farming, and the majority of these farms have been operating for decades, supporting the land-conscious Vermont mindset. Vermonters are known for their tenacious support of local, small and sustainable businesses, and therefore the state as a whole produces some of the highest quality consumable products. SILO'S network of local resources allows them to offer premium spirits that stand far above the mass-produced brand names in taste, overall quality and a consistent commitment to excellence.
Owners and Barnard residents Peter Jillson and Anne Marie Delaney began SILO in 2013, with the belief that in utilizing Vermont's naturally rich bounty they could provide a wonderful Vodka for folks look for a local option. "I always knew I wanted to be back in Vermont. It's where my family comes from, through eight generations. This is a place where handcrafted is a way of life, so why not a premium Vodka for vodka-lovers? I mean, a true craft product, made from start to finish right here in Vermont, by Vermonters."
Located in Windsor, Vermont, in the same Artisan Park area as Harpoon Brewery, Simon Pierce, Sustainable Farmer and Great River Outfitters, SILO is situated in a newly built barn distillery. The space is uniquely designed to support sustainable production as well as offer the public a full tour, tasting and cocktail experience, inside and out. The two-story space is rich with the smells of pine and cooking grains, offering beautiful acoustics for local musicians against a backdrop of the stainless steel and copper of SILO's custom German distillation equipment.
SILO's process is completely hands on, starting with grain selection from Grembowicz Farm in North Clarendon, Vermont. "Using a local source makes all the difference. You know the people and how they raise their grain down to the seedling. It's the first steps we can take in assuring our consumer we offer them something of the highest quality, that we really care about," says co-owner Anne Marie Delaney. SILO's process aims to be as sustainable as possible, recycling the water they use throughout the process and shipping spent grains off to local farmers to use for feed.
Silo Distillery Website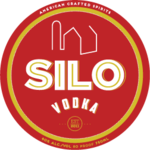 Vodka
Distilled from 100% Vermont corn, grown in North Clarendon, Vermont and locally sourced water. Single distillation. 40% ABV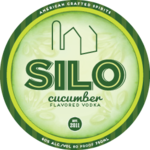 Cucumber Vodka
"From Garden to Glass" - peeled cucumbers steeped overnight in Silo 100% Vermont corn vodka. 40% ABV.
This vodka is refreshingly simple and bold, pairing well with citrus like grapefruit or lime, beautifully balancing a gin in a new age Vesper, or jazzing up that Sunday Bloody Mary!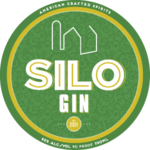 Gin
Distilled from 100% Vermont corn, grown in North Clarendon, Vermont and locally sourced water, local apples and juniper berries. 40% ABV



Reserve Gin
Silo Gin aged in Silo used bourbon barrels. 45% ABV