Bodegas Hidalgo-La Gitana >
Sanlucar de Barrameda
>
Spain

The Bodega was founded in 1792 and is owned and operated by the 8th generation. It has held a preeminent position in Sanlúcar since the 19th Century. The house manages 200 hectares of vines, all farmed organically. Most of them are located in the Pagos of Miraflores and Balbaina. The flagship wine, Manzanilla 'La Gitana' (The Gypsy Woman) is named after a woman who owned a bar near the docks. The wines have received numerous awards, both nationally and internationally.
Bodegas Hidalgo-La Gitana Website

Manzanilla – La Gitana
Rare by nature of its specific location, this Manzanilla is characterized by bright acidity, brilliant clarity, hints of green apple and a distinctive salinity. 15% ABV.



Manzanilla en Rama – La Gitana
Bottled unfiltered and unfined twice a year, this wine shows the wine straight from the cask. Shows richer in body and more complex than the regular bottling, but the parentage is evident. 15% ABV.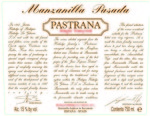 Manzanilla Pasada 'Pastrana' NV
To the southeast of Sanlúcar lies a chalk dune overlooking the Atlantic which offers the perfect conditions for ripening the Palomino grape and for production of the region's finest dry wines. This is Miraflores, the Grand Cru of Jerez Superior. Hidalgo's ancestral Pastrana site, a monopole holding, is at the heart of Miraflores. Pastrana contributes the length and finesse, perhaps even the soul, in all of Hidalgo's magnificent wines, and a decision was taken some years back to market small quantities of the most exemplary Manzanilla from this superlative vineyard on its own.
Rich gold color, complex with layers of gold and green at the rim. Classic sea spray nose and palate but with an entirely new dimension of rich creaminess rounding out an unforgettable experience. 15% ABV.



Amontillado 'Napoleón' NV
A rich patina of golden hues marks this wine with aging under flor and also oxidative for up to 25 years overall. Flavors of dried fruit, spice and honey, all in a dry frame. 17.5% ABV.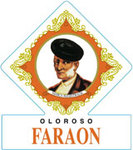 Oloroso – Faraón
Oxidative aging for 30years produces a dark woody color with aromas of honey, caramel, walnut and hints of bitter chocolate. 18% ABV.



Cream Sherry – Alameda
A rich blend of old Oloroso and sweet Pedro Ximénez matured in the solera system for many years to create a rich sweet wine with full nutty and dried fruit aromas. 18% ABV.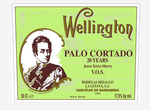 Palo Cortado – Wellington 20 Years
A very light amber color given its advanced age and a bouquet that demands attention. It is delicate, pure and very serious on the nose. Completely dry, but tastes of butterscotch, milk and it has a walnut character that is fresh as a spring day. 17.5% ABV.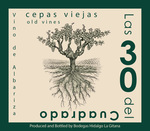 "Las 30 del Cuadrado" 2015
"Las 30 del Cuadrado" is a homage to a unique 30 acre plot of 70 year old palomino vines, inside "El Cuadrado", located in the sought-after district of Balbaina Alta. The vinification process is as unique as the vineyard. Shortly after a gentle press, the wine is fermented in neutral Sherry casks, previously used for Manzanilla Pasada, and left in contact with fine lees for 6 months. Only 5,000 bottles are produce.
A complex an elegant wine in the style prior to the adoption of the Solera system. Pale yellow color, aromas of limestone and floral notes, showing the pure expression of chalky soil. Full of character, this wine is creamy on the palate, with a surprising touch of saltiness and a persistent finish. 12.5% ABV.