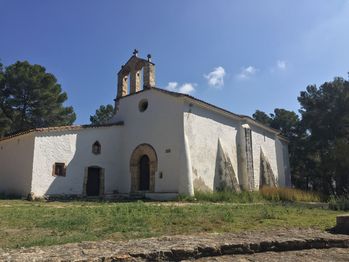 Bodegas Pinord (the name means "Pine from the North") has over a hundred years of winemaking experience in the Penedès region of north-eastern Spain. Combining traditional methods inherited from their ancestors and state-of-the-art technology, the Tetas family produces wines and cavas that are recognized for their quality. They own 60 hectares of vineyards in Penedes, and also buy grapes from their cousins. During the last few years, they started to make wines in other appellations of Spain.
Faming/vinification practices: organic, with some parcels farmed in biodynamy. The wines are all vegan. Cava, Catalan sparkling wine, is made mostly in the regions of Penedes, and the capital of cava is Sant Sadurni d´Anoia. Dibon is located in Vilafranca del Penedes, approximately 20 Km from Sant Sadurni. Different types of cava are made using Xarel-lo, Macabeo, Parellada and Chardonnay grapes. Sometimes wine from non-cava production is added to the mix, and cava is left to undergo a fermentation process on its yeast for a period of 9 months to 5 years. Dibon only uses natural yeasts for its Cava production. At this point, cava is still not cava; it still needs to go through remuage -- the agitation process. For very high-quality cava, this process is still done by hand. A month and a half later, all of the yeast residue rises to the top of the bottle. The bottle is then frozen and the lump of frozen yeast residue removed. Cava is classified into six different categories, according to the amount of sugar it contains: Extra-brut: Less than 3 grams of sugar per pint
Brut: Up to 7 grams of sugar per pint
Extra-seco: Between 6 and 10 grams of sugar per pint
Seco: Between 8 and 35 grams of sugar per pint
Semi-seco: Between 16 and 25 grams of sugar per pint
Dulce: More than 25 grams of sugar per pint
Dibon Website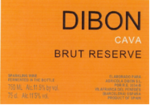 Cava Brut Reserve
60% Xarello, 30% Macabeo, 10% Parellada
Methode Traditionelle. Aged for 15 months on its lees.
11.5% alcohol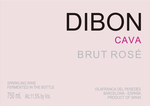 Cava Rose
100% Garnacha, grown on limestone soil.
Méthode Traditionelle.
The Regulation Council of Cava permits up to 13,000 Kg/ha - Dibon yields an average of 9,000 kg/ha, thus obtaining more concentration. The vines are pruned from January to March.
The Garnacha grapes are gently pressed and the free run juice is fermented with indigenous yeasts, between 18 and 20 degrees Celsius. A mixture of sugar and yeasts is added to enable the second fermentation in the bottle. After aging 12 to 18 months, riddling is done, then the bottles are disgorged and labelled. The wine has 4 grams/liter liqueur d'expedition and 6 to 8 grams RS. Bright red berry fruit flavors are balanced by fresh acidity and lively bubbles. 11.5% alcohol.