lillian >
California
>
USA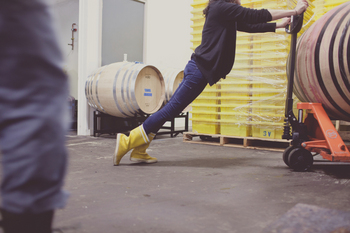 Maggie Harrison was assistant winemaker to Manfred Krankl of Sine Qua Non for eight years before moving to Oregon to take over the winemaking position at Antica Terra. Started in 2004 with an inaugural release of 150 cases, Lillian represents Maggie's personal project and reflects everything that she learned during her time at Sine Qua Non.
What Maggie tries to capture with her wine is a certain sense of balance; a particular sensation of restraint. For a complete lack of a better word…a prettiness.She is making wines that are at once voluptuous, powerful and rich without ever being overbearing. Wines with a strong structure, but with a fine-ness and a lushness and a purity that for us is the embodiment of true femininity
The fruit for her syrah is sourced from White Hawk Vineyard in Santa Barbara County, Bien Nacido Vineyard in Santa Maria Valley and Stolpman Vineyard in the Santa Ynez Valley. The wines are fermented with native yeasts in small, open top fermenters, siphoned, warm into barrel without the use of pumps and are in barrel for 24 - 36 months before being bottled without fining or filtration. The White Hawk Vineyard is a 60-acre vineyard planted on ancient sand dunes on the south facing slope of Cat Canyon, a side of the Los Alamos Valley in Santa Barbara County. It's 21 miles west of the Pacific and 2 miles north of Los Alamos and planted at 900 feet elevation. This region is recognized as a top producing wine region. Fog often embraces the small vineyard in the morning before gentle afternoon breezes chase it away to allow the sun's rays to slowly ripen the fruit. The vineyard is farmed using sustainable and primarily organic viticulture. The yields are minuscule and the berries intense with a strong core of acidity that is complemented by elements of meat and blackberries. Other wineries that source fruit from this venerable vineyard include Sine Qua Non, Ojai and Andrew Murray.
The Stolpman Vineyard is owned by Sashi Moorman. "Finally in 2006, Sashi decided to level the playing field. He made a deal with me that I could come to his vineyard and choose any fruit that I wanted. Even if it was fruit that he had earmarked for his top cuvée, I could pull one small fermenter's worth. He allowed me to visit the vineyard as much as I wanted, sample as many lots as I liked and change my mind as frequently as necessary. It was a deal I couldn't refuse! The syrah at Stolpman Vineyard is some of the most beautifully raised and thoughtfully farmed fruit on the central coast.". Each year Stolpman sells Maggie two tons of their best fruit. Usually this is a ton of T99 clone Syrah (producing very thick skins) and something from one of their high density plantings. The site is in Ballard Canyon. It's not very far from Whitehawk and the sites are not dissimilar, but the calcareous soils at Stolpman mean the fruit profile is slightly brighter and more tannic. This is usually 10% -15% of the blend.
"The Bien Nacido Vineyards is in Santa Maria, California. The vineyard traces its roots back to the year 1837 when a Spanish land grant of some two square leagues was made to the ancestors of one of the current directors of the vineyard. Today, Bien Nacido Vineyards is one of the most storied in the state. With over 600 acres under vine, the fruit from this vineyard has contributed to some of the most sought after wines in California. In 2005, the folks at Bien Nacido decided that it was finally time to consider planting the perfectly located, south-facing hillsides that overlooked the property. Instead of first planting the blocks and then, three years later, seeking buyers for the fruit; they decided to reach out to a small handful of the best winemakers on the central coast and offer to plant those blocks specifically for them. With my first, tiny vintage still in barrel, it goes without saying that I was not one of the few to whom a block was proffered. My mentors, however, were. The day that M. drove out to the vineyard to take a look at the little block that had been earmarked for him, he generously invited me to tag along. For two hours in the car, we spoke excitedly about the prospects of this new planting. We debated the virtues of different clones and rootstocks, of vine densities and varietals. Once at the vineyard, I was surprised to be greeted by the director of the vineyard, who is infamous for being more elusive than the Ivory-Billed Woodpecker. The three of us spent the next few hours walking the hillsides, digging in the soil, drawing sketches of the aspect, taking notes on the terrain and imagining the eventual layout of the vines. Back in the parking lot, I was barely paying attention as the two of them talked. I was feeling a little melancholy because I would never have the chance to see what this block would produce as I would be leaving my job at the end of the year. I was thinking that I would have to make sure to visit the cellar in four years to see how things had turned out when I overheard M say, "this block is going to be amazing…now what do we need to do to secure this for Maggie?" I was stunned. Even as I retell this story to you, I am again astonished and humbled by the kindness and generosity that now allows me to call that 2.14-acre hillside block my own."
Bien Nacido is far cooler than Stopman or Whitehawk and it is evident in the wines. This is more Northern Rhone-esque in its flavors; It's all about bacon fat, smoke, olives, lavender and crazy salt inflected oceanic aromas. This is always the lowest in sugars, highest in acidity and tannin and most vin-de-garde.
lillian Website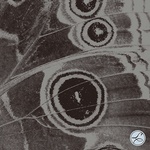 Roussanne
Stolpman Vineyard is in Ballard Canyon. It's not very far from White Hawk and the sites are not dissimilar, but the calcareous soils at Stolpman mean the fruit profile is slightly brighter and more tannic. In 2011, Pete Stolpman asked Maggie Harrison if she would be interested in working with some Roussanne from the vineyard as well. She had had the opportunity to work with the Roussanne from this block back in the 90s and jumped at the chance to make Lillian's first white wine from this extraordinary fruit.
Maggie sorts the fruit by color when it comes in as Roussanne is notoriously inconsistent when it comes to ripening. The grapes are all destemmed. The greener (but still ripe) bits go directly to press, then to barrel for fermentation. Bunches that are ripe and have some botrytis go into another "pile", and the rest is reserved for other uses.
The botrytised fruit begins fermentation/maceration on the skins for 4-5 days before going to press. This allows the botrytised fruit to release all the flavor and aroma elements bound to the skin. The botrytis fruit needs this time for the cells to begin to "crack open", releasing the volatile organoleptic elements. Once this process is completed, the must is drained off, then the rest goes to press. The wine is barrel fermented with full ML in barrel. The wine rests sur-lie for 12-18 months before bottling.
The label is a representation of the detail on a butterfly's wing. It reflects the transformation of fruit that was once deeply russet and touched with botrytis to a wine that is lifted, shimmering and fine. 117 cases produced.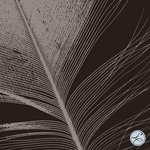 Syrah
The fruit for the Syrah is sourced from White Hawk Vineyard in Santa Barbara County, Bien Nacido Vineyard in Santa Maria Valley and Stolpman Vineyard in the Santa Ynez Valley. The wines are fermented with native yeasts in small, open-top fermenters. They are aged in barrels for 24 - 36 months before being bottled without fining or filtration. lillian is not particularly Syrah-like. It doesn't scream out the usual cocktail of blackberries, bacon fat, and lavender. It always feels a bit more about the people and the places than the varietal. The wines are lavish, but there is refined rocky quality in them that defies description. The 2013 vintage is no exception to this but it is a vintage that emphasizes the lace-like structure and perfume of the wine. Compared to recent vintages; the fruit is more intense than in 2011 and the tannins a bit more architectural. It has less of 2012's salinity and has quite a bit more tension and energy. 550 cases produced.



Cabernet Sauvignon - Howell Mountain
True Vineyard lies on a bench a few hundred feet below the summit of Howell Mountain. It was planted by Frank Dotzler in the late-90's. The site is nine acres and was literally carved out of volcanic bedrock. It presents an entirely different feeling than the endless rows of vines that carpet the valley floor and lower hillsides. The oaks and pyres of excavated rock that surround the site instill a feeling of intimacy. The site and the wines that emerge from it are incredibly specific. As harvest approaches one can almost see the otherworldly purple aromas waft from out of the rock and amongst the ripening clusters. When the wines are young they taste chiseled. The lavish black fruit, violets and ample tannin are rendered clear by the rock. But this is not such a wine. This wine has returned to the surrounding forest. Its long, 19th century style elevage, has relieved the wine of all its edges. Violets have become roses and left free to drift among the leaves. This wine takes the image of the Luthéal, a kind of prepared piano which expanded and extended the harmonic register of the piano. 270 cases produced
"Like so many of us, we have long been inspired by the wines of Grange des Peres and Domaine Trevallon and hoped, at some point, to find an appropriate site to source a bit of Cabernet. In early 2010, we had the good fortune to spend some time with Frank Dotzler and Thomas River Brown, with whom Nate had worked in 2007 and 2008. As we walked together through Frank's True Vineyard, high on Howell Mountain, I was overcome by an unshakeable feeling of déjà vu. As I stood in the vine rows, exposed tops of volcanic boulders pushing up from underneath, flanked by spindly cabernet vines bearing tiny, sparse clusters, I was transported to that day back in 2005 when I fell in love with the Antica Terra vineyard. It was so clear that something was markedly different here; more intense, more emotional than what I had seen before. I had never worked with cabernet but couldn't resist seeing what might come of this fruit in our hands.
We harvested into tiny baskets and hauled the fruit up to the winery in a refrigerated truck. After sorting the fruit twice by hand and filling headless barriques with the whole, unbroken berries, I stood with Nate next to the fermenters. The fruit was so beautiful; the flavors so precise. It was completely unlike what we had been told to expect. No dehydration, no amelioration. The resultant wine (and that of the subsequent 2011 vintage) bears greater resemblance to Clos Rougeard in its fineness and texture than to recent vintages of top-class Napa cab. While not a small nor a hesitant wine, it holds its depth of concentration and extract in perfect restraint. Rich with violets, truffle and tobacco, the wine maintains a levity and energy that surprise us again and again. This wine found great harmony; with cascading aromatics and wild complexity, in a multi-vintage blend. Racked only twice, raised (like all of our wines) with minimal sulfite additions and bottled unfined and unfiltered."



lillian Syrah, Gold Series No. 01
"As with all wines that I make, I am not committed to any outcome (number of cuvées, percentage of new oak or alcohol, cepage, etc.) I prefer, instead to work at the most granular level, making decisions for each vine, each micro block, fermenter and barrel independently; focusing only on the most beautiful action in any moment and the most compelling reflection of that vintage in our cellar and in our hands. In 2011 there was an expression of syrah in our cellar that was completely unlike anything we had made before. A small number of barrels that shone with an inner light; wildly floral, lace-like texture and incredible nuance and finesse. These barrels, Jamet-like in character, added a profound levity to a full composite of the vintage but were singularly exquisite when pulled into a cuvée of their own. For this wine we have created a new distinction: lillian Gold Series. If, in subsequent vintages, we find small selections of barrels that come together in a way that is beautiful and completely distinct from the lillian Syrah, we will release it with this label." Maggie Harrison
This is the wine where Côte-Rotie meets the sea; not the Mediterranean, but the vast, warm, Pacific. It is a wall of iron, lavender, black pepper, and blood, but it is also iodine, salt-breeze, and an endlessly lilting, gentle ocean. The most remarkable aspect of this wine is the tannin. You can feel them before you taste the wine as they draw other senses into play. They are immense and at moments seem to fill the entire wine; and yet absolutely gentle, ultimately dissolving in fruit. 265 cases produced.